Click the link above to see the accomplishments and milestones of the New Jersey Mission of Honor from the beginning.
UPCOMING CEREMONY-NOVEMBER 30TH
The 26th NJ Mission of Honor Ceremony will be held on Thursday, November 30, 2017, to honor 9 Veterans who served in the US Army and US Marine Corps during World War II and one during Vietnam.  NJ Mission of Honor has located these veterans with the cooperation of funeral directors and their staff from the Marrocco Memorial Home in Clifton and the Feeney Funeral Home in Ridgewood.  
There will not be a procession or escort from the funeral homes.   All are welcome to attend the Committal Service at the cemetery.
1:45 pm    Arrive at Information Center via Front Entrance -  BG William C. Doyle Veterans Memorial Cemetery.  
                    All attending must wait at the Information Center until being escorted by Cemetery Personnel for the 2:00 pm Committal Service.
Any questions may be addressed to Judy Kapp at 
732-232-3286
. 
Fran Carrasco
NJMOH Chairman
WREATH LAYING CEREMONY 
We will gather for the 7th year at BG William C Doyle Veterans Memorial Cemetery and provide Holiday Wreaths at the grave sites of the veterans interred by New Jersey Mission of Honor. Again this year, the JROTC Cadets from Pemberton High School will be assisting the members.
Everyone is welcome. The schedule is as follows:
Date: Thursday, December 14, 2017, Time: 10:00 am
Arrive at the Front Entrance of the Cemetery All vehicles will proceed as a group to the grave sites in the Cemetery
Any questions contact Judy Kapp at 732-232-3286
News / Media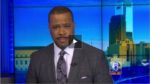 Thursday, December 08, 2016 – Channel 6 WRIGHTSTOWN, N.J. (WPVI) — Dozens of people turned out Thursday to lay holiday wreaths on the graves of veterans. The New Jersey Mission of Honor led the ceremony at the B.G. William C. … Continue reading →