Click the link above to see the accomplishments and milestones of the New Jersey Mission of Honor from the beginning.
Upcoming Ceremony 
NJMOH Members:
The 30th NJ Mission of Honor Ceremony will be held on Thursday, September 13, 2018 to honor 9 Veterans who served in the US Army, US Navy and US Air Force during World War I, World War II, Korea, and Peacetime.  
NJ Mission of Honor, has located these veterans with the cooperation of funeral directors from the 
George
 S Hassler Funeral Home/Jackson, M. DeMarco Funeral Home/Monroe Township and the DuBois Funeral Home/Audubon. 
The George S Hassler Funeral Home will host a ceremony, details as follows:
  10:00 am    Arrive at George S Hassler Funeral Home, 980 Bennetts Mills Road, Jackson, NJ  
  10:30 am    Ceremony begins
  12 Noon     Motorcade (motorcycles and all vehicles) departs, with Police Escort for BG William C Doyle Veterans Memorial Cemetery
    1:00 pm    Arrive at BG William C Doyle Veterans Memorial Cemetery front entrance, 350 Provinceline Road, Wrightstown  
    1:30 pm    Committal Service                    
         All attending at the cemetery shall remain at the Front Entrance Information Center until being escorted by Cemetery Personnel.
There will not be access to the Committal Service via the rear entrance.
All Riders, Veterans Organizations, State, County and Local Dignitaries are invited to attend.
American Pride Cruise/ Show
SEPTEMBER 30th 2:00 - 7:00 pm Copper Tree Plaza 350 Ramapo Valley Road, Oakland (Click on the links below for more information.)
News / Media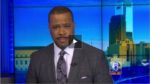 Thursday, December 08, 2016 – Channel 6 WRIGHTSTOWN, N.J. (WPVI) — Dozens of people turned out Thursday to lay holiday wreaths on the graves of veterans. The New Jersey Mission of Honor led the ceremony at the B.G. William C. … Continue reading →